"Memory is the only paradise
we can not get banished from."
Jean Paul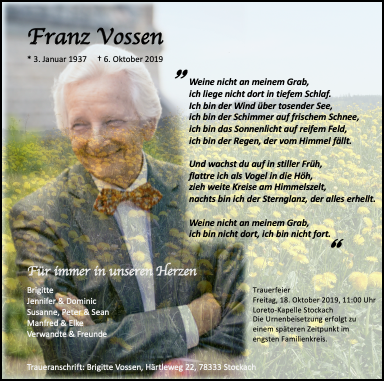 With great sadness we would like to inform you that Franz Vossen left us on October 6th, 2019 forever.
We lose a husband, father, friend, boss – an extraordinary person who lived and loved his life full of thirst for action to the fullest.
We will miss him very much.
Your Vossen Profitec Team